TAKE A TOUR OR TWO!
Our local Delhi partner, Dreamz Conference Management Pvt. Ltd. is offering various tours exclusively for ISHRS attendees, which can be booked on their Dreamz website for the ISHRS World Congress.
View and Book Tours
A few other local tour providers that you may want to explore on your own are:
ABOUT DELHI
Incredible India…delightful Delhi. Delhi, officially the National Capital Territory of Delhi (DCT), is considered the heart of India. It is a city that will treat you to new experiences through its diverse culture and people.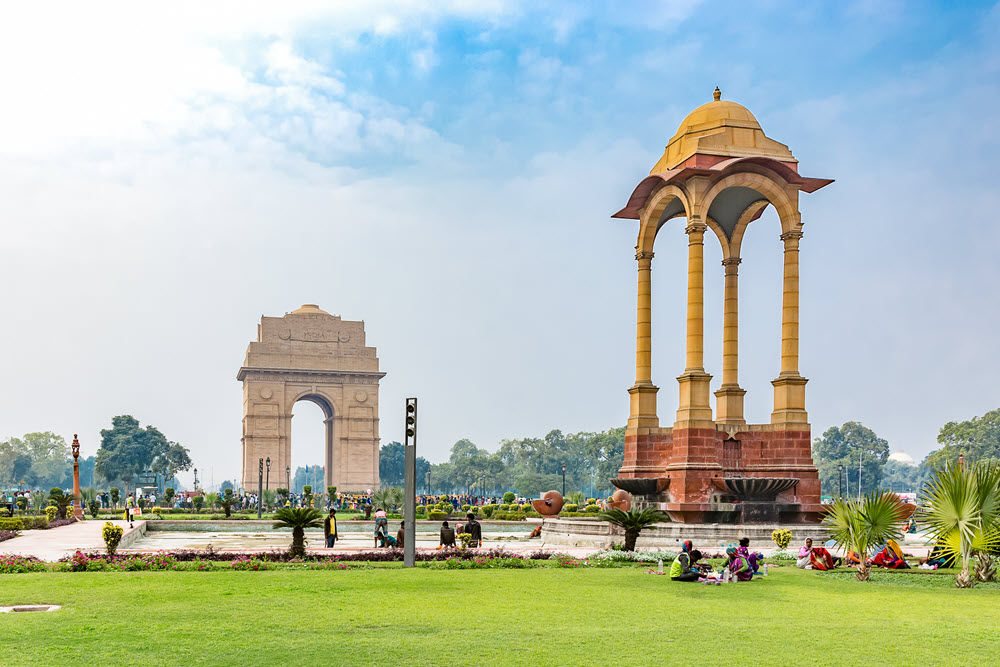 Formerly ruled by some of the most powerful emperors in the history of India, Delhi has transformed into a soulful city that embraces all its cultural and religious heritage. After India gained its independence from British rule in 1947, Delhi became the capital of a new nation. The influence of religious diversity can be seen in the city along with the cultural impact of the Mughal Empire, the ancient Indians, and the British.
Delhi bridges two contrasting worlds. Old Delhi is a labyrinth of mysterious and tightly packed narrow lanes with old world shops, bustling markets, and majestic mosques. This extremely crowded part of Delhi symbolizes the heart of Delhi. It is a glimpse into this kaleidoscopic city and country that is every bit as colorful and captivating as it is chaotic. Mughal Emperor Shahjahan founded Old Delhi, which was formerly known as Shahjahanabad, in 1639. Until the end of Mughal dynasty, it remained the capital of the Mughals.
The imperial city of New Delhi, home to all the three branches of the Government of India, features spacious, tree-lined avenues, beautiful gardens, and imposing government buildings. At present, Delhi is considered one of the fastest developing cities in the world. New Delhi has become a window to India's unique cultures and ethnicities.
Visiting India is considered a bucket-list trip for many seasoned travelers, and you can't do better than starting your trip to India in Delhi. From the essential attractions like the Red Fort and Bahá'í Lotus Temple, to the incomparable North Indian cuisine found at both high-end restaurants and street stalls in Old Delhi, the capital of India offers you a perfect introduction to India. From Delhi you can easily get to must-visit destinations like Agra and Jaipur.
For more information about traveling in Delhi and throughout India, visit:
Top Things to Do and See in India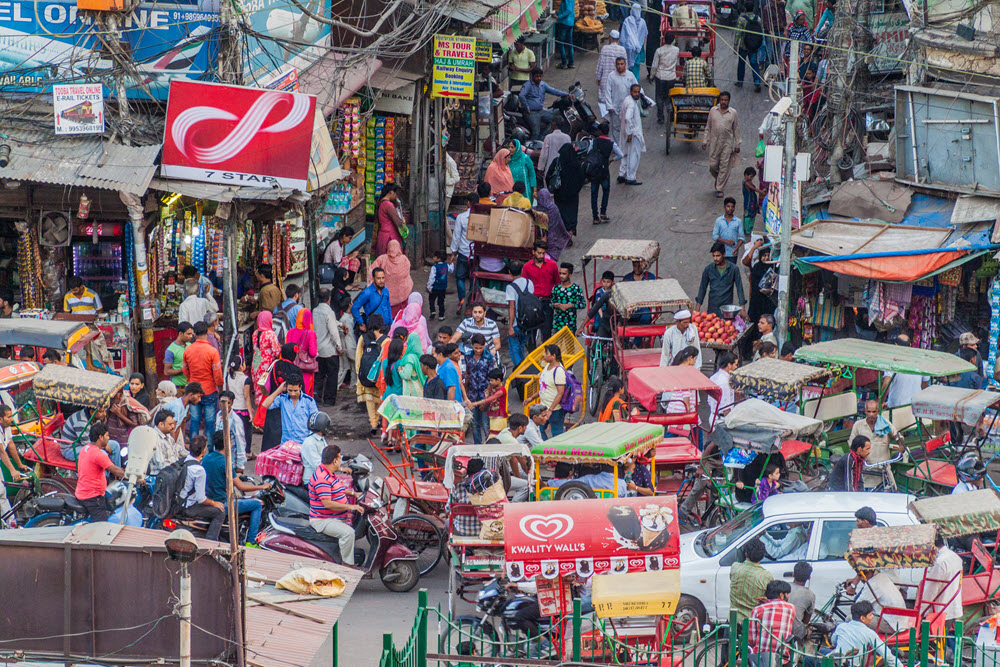 -Take a Bicycle Rickshaw ride through the narrow lanes of Old Delhi
-Visit outdoor markets and shopping areas such as:
Khari Baori Market – Experience the fantastic fragrance of this largest market of spices in Asia, which was established in the 17th Century.
Chandni Chowk – In the heart of Old Delhi, Chandni Chowk is a dizzyingly busy shopping area with markets full of spices, dried fruit, silver jewelry, vivid saris, essential oils, stationery and traditional Indian sweets.
Janpath Market – Practice your haggling skills at this market where you will find handicrafts, fashion knock-offs and much more.
Chor Bazaar – This is one of India's largest flea markets for vintage wares and second hand finds.
Connaught Place – Explore this modern, major shopping hub of Delhi, known for its grand scale Georgian-style architecture. The building forms two concentric circles with seven roads connecting the outer circle and the inner circle. Connaught Place is a blend of old and new, with current luxury brands and flea markets, including the famous Palika Bazaar.
-Red Fort: Experience this imposing historic fort in Old Delhi that is the former residence of Mughal Emperors. Delhi was initially surrounded by fourteen gates, out of which only five still stand. One of them is the Lahori gate which is the main entrance into the Red Fort.
-Indira Gandhi Tomb – Shakti Sthal (translated "Place of Strength") is the memorial of the former Prime Minister of India, Indira Gandhi, who is revered as one of the most loved politicians of her era.
–Bahai Lotus Temple: Also known as the Bahai House of Worship or Bahai Mashriqul-Adhkar Temple, this white marble, flower-like temple is considered one of the best modern architectural marvels in the country.
-Humayun's Tomb: A UNESCO World Heritage Centre, Mughal Emperor Humayun's Tomb is a stunning, clay-colored mausoleum erected in 1570.
–Lodhi Gardens: Covering 90 acres, the Lodhi Gardens are akin to New York's Central Park and London's Hyde Park. There are two mausoleums and more than 100 species of trees within these gardens.
–National Museum: The National Museum of New Delhi is home to more than two million ancient artifacts. It is a perfect way to experience Indian culture over the last century. The museum is open Tuesday through Sunday.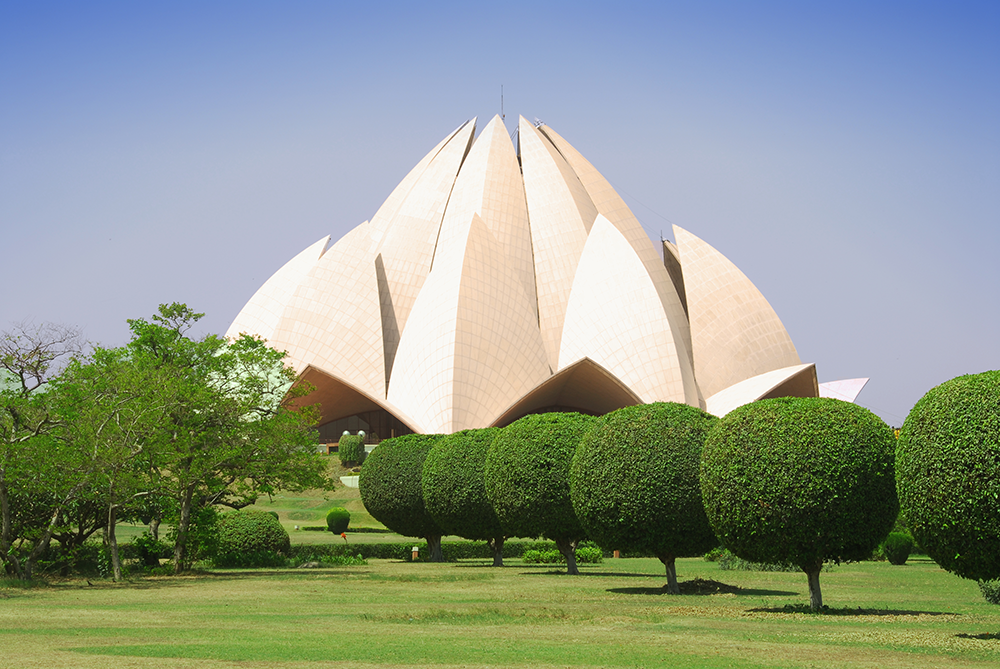 Experience the "Golden Triangle" (Delhi, Jaipur, Agra):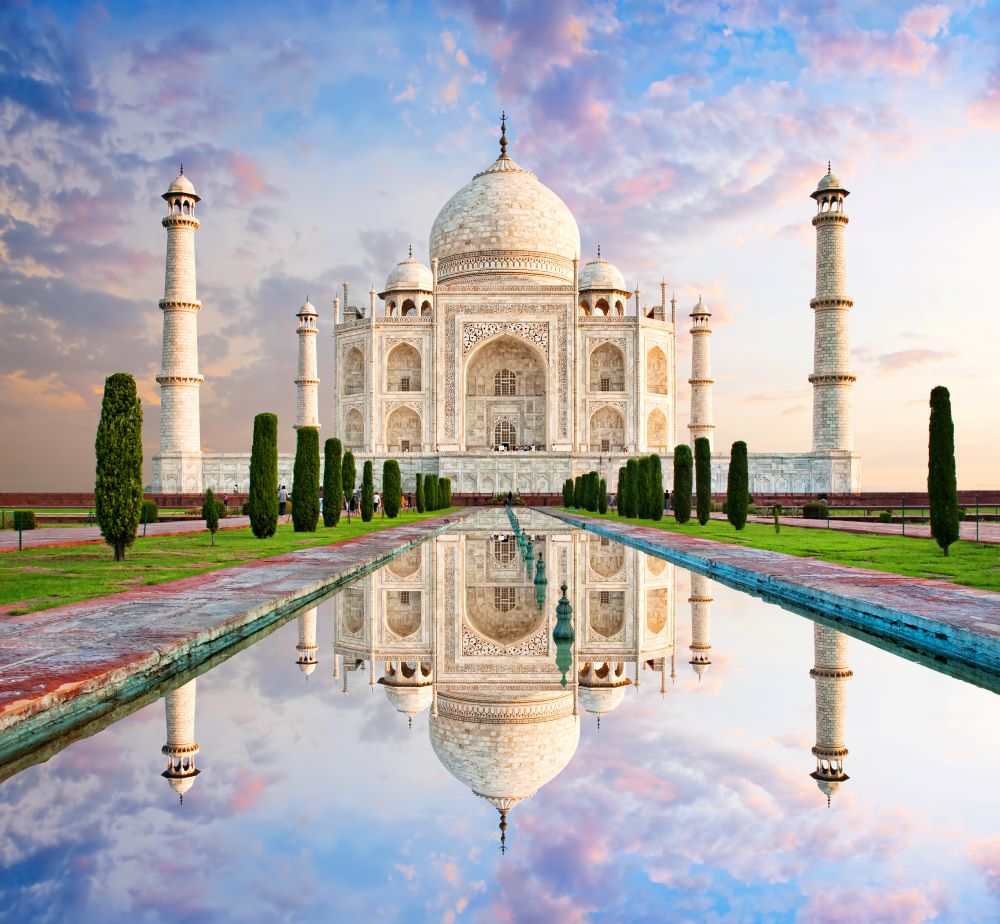 –The Taj Mahal in Agra: This famously iconic ivory-white marble and bejeweled mausoleum was commissioned in 1632 by Mughal emperor Shah Jahan as the tomb for his dearly beloved wife, Mumtaz Mahal. Agra is a 238 km/4.5-hour drive from Delhi, so it is possible to visit the Taj Mahal as a day trip from Delhi. However, you may opt to fly. It is recommended to spend the night in Agra so that you may view the Taj Mahal at sunrise, which both offers you a magical view in the early morning light, plus it is less crowded. You will also want to fit in a visit to Agra Fort, a UNESCO heritage site, to get a fuller understanding of the area and the lives of the past rulers. This fort was the main residence of the emperors of the Mughal Dynasty until 1638, when the capital shifted from Agra to Delhi.
-Jaipur: Known as the "Pink City," Jaipur is the ancient capital city of the northern Indian state of Rajasthan. Jaipur is just under a 220 km/4.75-hour drive from Delhi or you may opt to fly. It is the gateway to Rajasthan, the aptly named land of kings and a city steeped in history and early architectural innovation. Evoking the royal family that once ruled, it is a stunning mix of epic, ancient forts and opulent royal palaces. Jaipur's most famous palace is Hawa Mahal, a five-story pink sandstone structure in the heart of the city. This palace's exterior looks like a honeycomb with its 953 small windows. Jaipur is called the "Pink City" due to the color of the sandstone buildings at its core. These buildings were painted a dusty shade of pink in 1876 for a visit by Prince Albert, Queen Victoria's husband.
TAKE A TOUR OR TWO!
Our local Delhi partner, Dreamz Conference Management Pvt. Ltd. is offering various tours exclusively for ISHRS attendees, which can be booked on their Dreamz weblink below for the ISHRS World Congress.
View & Book Tours
If you don't see what you want, contact Dreamz at info@dreamztravel.net or by WhatsApp only (no voice calls) at +91 9810558569. As a travel agent, they can also arrange tours and trips to other parts of India.
You may also book your hotel reservation and airport transportation through Dreamz.
A few other local tour providers that you may want to explore on your own are: