Because India is so diverse culturally and so big geographically, it is not surprising that there are many holidays and festivals which are celebrated there every year.
Independence Day, which is on August 15, commemorates the nation's independence from the United Kingdom on 15 August 1947, the day when the provisions of the Indian Independence Act, which transferred legislative sovereignty to the Indian Constituent Assembly, came into effect.
India retained King George VI as head of state until its transition to a republic in 1950, when the Constitution of India came into effect. This is celebrated nationally as Republic Day on January 26. The birthday of Mahatma Gandhi on October 2 is also celebrated nationwide. Gandhi, who is considered by many as the father of the Indian nation, was an lawyer, anti-colonial nationalist, and political ethicist who employed nonviolent resistance to lead the successful campaign for India's independence. He was assassinated in 1948 whilst at an interfaith prayer meeting.
The list of festivals celebrated in India is lengthy.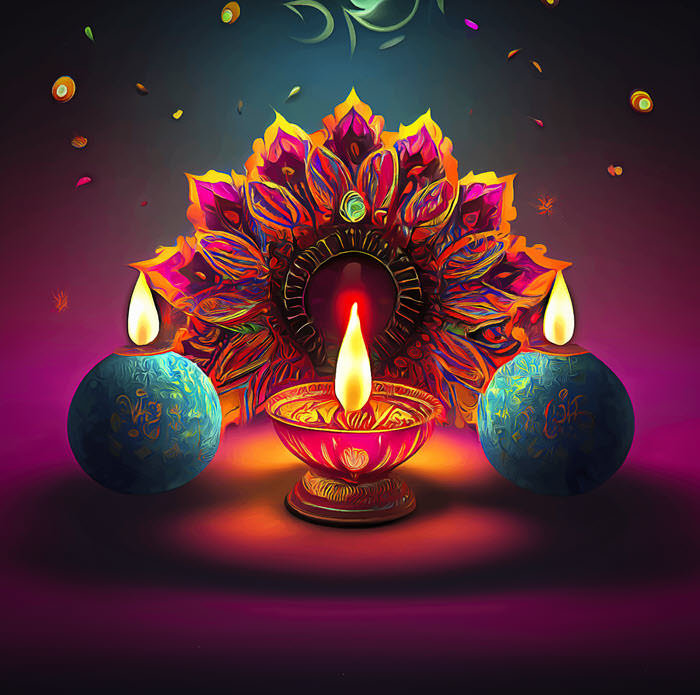 Popular Hindu festivals include Makar Sankranti, Pongal, Maha Shivrati, Janmashtami, Saraswati Puja, Guru Purnima, Ganesh Chaturthi, Raksha Bandhan, Holi, Durga Puja, Dussehra, and Diwali. Jain festivals include Mahavir Janma Kalyanak and Paryushan. Sikh festivals include Guru Nanak Jayanti and Vaisakhi. Muslim festivals include Eid ul-Fitr, Eid ul-Adha, Mawlid, and Muharram. Buddhist festivals include Ambedkar Jayanti, Buddha Jayanti, Dhammachakra Pravartan Day, and Losar. Parsi Zoroastrian festivals include Nowruz. Christian festivals include Good Friday and Christmas.
Perhaps the most important Indian holiday is Diwali, which is the Festival of Lights. It is celebrated by the lighting of diyas (oil lamps), candles and lanterns in homes, workplaces and temples. The festival is an annual homecoming and bonding period not only for families, but also for communities and associations, particularly those in urban areas, which will organise activities, events and gatherings. Many towns organise community parades and fairs with music and dance performances in parks. Diwali also involves the exchanging of gifts, often nuts and sweets, between family and friends. There are many interpretations about its origin and reason, but Diwali is generally seen as symbolising the victory of light over darkness, good over evil, and knowledge over ignorance. In this latter sense, it shares one of the purposes of the ISHRS.
This year, Diwali will be mainly celebrated on Sunday 12 November 2023, one week after the World Congress finishes. For many, this will be a once in a lifetime opportunity to partake in a festival that is marked by more than a billion people around the world but is unknown to many ISHRS members. If you are still planning your trip, why not stay on in India, travel around a bit, soak up the culture and then enjoy Diwali. Wherever you are, it is likely to include spectacular fireworks!
This year, you are going to experience an unforgettable World Congress in Delhi.
All the best,
Gregory Williams, MBBS, FISHRS
2023 Program Chair